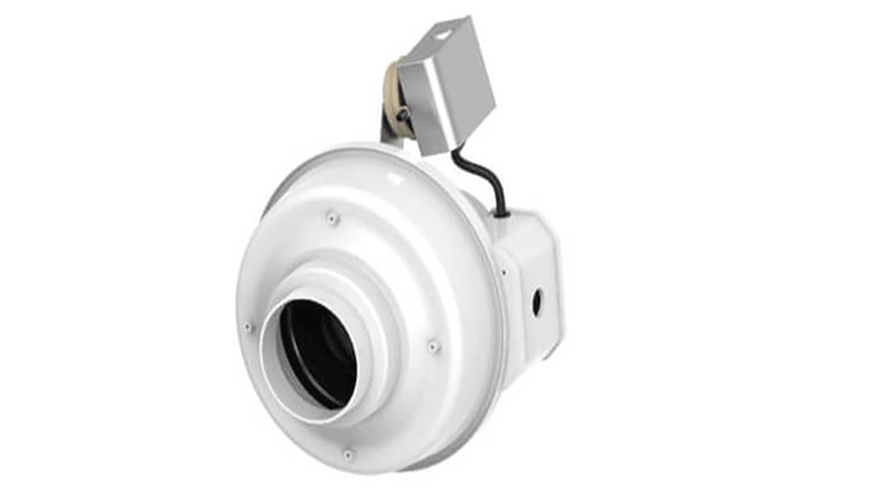 Duct Booster Fan (Plastic) w/o Cord
DBF 110 is a dryer exhaust fan. It helps your dryer run efficiently while removing the warm and moist air from the dryer duct.
The fan should be added in the dryer duct run when the length of the run exceeds 40 feet with no bends, 35 feet with one bend or 30 feet with two bends. The fan can be used to effectively maintain dryer exhaust in duct runs up to 108 linear feet.
The DBF 110 features a plastic leak proof housing and a pressure switch that automatically activates the exhaust fan once the dryer is on.
Performance certified by HVI; safety certified by ETL to UL507.
Some helpful tips to take into account while installing the dryer exhaust fan DBF 110:
Avoid using rigid PVC pipes or flexible ducts. Use only steel or aluminium ducts rated for dryer use. These ducts have smooth walls, so lint is less likely to build up.
If you are running your dryer duct through an unconditioned space, make sure you wrap it in insulation. If the duct stays warm, it will be less likely to form condensation and collect lint.
To avoid clogging lint over the exhaust fan impeller, install a secondary lint trap DBLT 4W. It filters the air, catches the lint and protects the fan and ductwork. The less lint accumulation, the better your dryer performs.