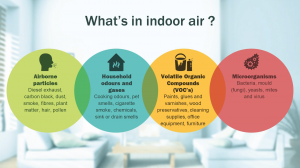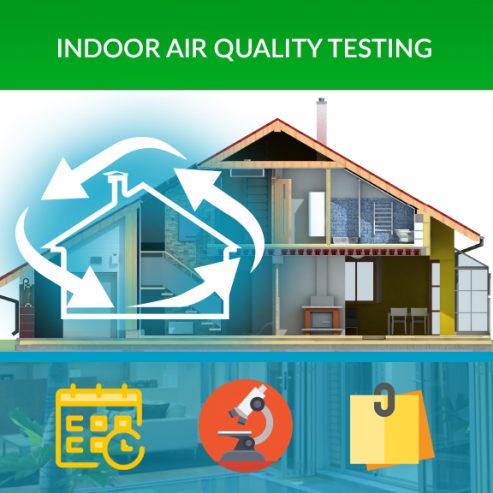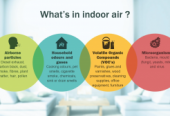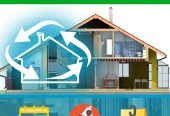 Indoor Air Quality Testing
Indoor Air Quality comprehensive 30 minute flash report and consultation
Indoor air quality can have a major effect on your family's health, comfort, and safety. Indoor air pollution can greatly exacerbate allergy and asthma symptoms as well as contribute to lung diseases such as respiratory tract infections and even lung cancer. If you or a family member suffer from allergies or asthma, or if you have infants or elderly persons living in the home, indoor air pollution and its health implications are of even greater concern to you. See if you need to have an IAQ test done in your home.
Carbon monoxide (CO) is a colorless, odorless gas that interferes with the delivery of oxygen through the body.  CO causes headaches, dizziness, weakness, nausea, and even death.  Potential sources are defective central heating furnaces, automobile exhaust, tobacco smoke, space heaters using fossil fuels.  The solution to CO contamination is source removal.
Carbon dioxide (CO2) is exhaled by humans and pets as a natural part of the metabolic process. High levels of CO2 can cause drowsiness and headaches. ASHRAE recommends that indoor CO2 levels not exceed 700 ppm above outdoor ambient levels.  The solution for high CO2 levels is ventilation.
Volatile organic compounds (VOCs) are chemicals found in home furnishings, carpets, building materials, paints and lacquers, cleaning supplies, waxes, pesticides, moth repellents, air fresheners, and dry-cleaned clothing. VOCs evaporate into the air when these products are used or sometimes even when they are stored. Volatile organic compounds irritate the eyes, nose and throat, and cause headaches, nausea, and damage to the liver, kidneys, and central nervous system. Some of them can cause cancer.  Solutions for high VOC levels include ventilation and VOC destruction technologies.
Particulates can induce eye, nose, and throat irritation; respiratory infections, bronchitis and even lung cancer.  Particulates include asthma triggers and mold.
Asthma triggers include mold, dust mites, secondhand smoke, and pet dander, as well as other pollutants in the air.  Asthma triggers cause symptoms including coughing, chest tightness, wheezing, and breathing problems. Asthma attacks can be life threatening. However, asthma can be controlled by reducing asthma triggers.
Molds are living things that produce spores. Molds produce spores that float in the air, land on damp surfaces, and grow.  Inhaling or touching molds can cause hay fever-type symptoms such as sneezing, runny nose, red eyes, and skin rashes. Molds can also trigger asthma attacks.  Indoor humidity can increases the likelihood of mold.  Indoor humidity should be kept between 30 and 50 percent.
Particulate solutions include filtration, air cleaner systems, and de/humidification.
The ICS IAQ assessment will:
Detail any problems your home might have with heating/cooling, humidity, carbon dioxide levels, carbon monoxide
Provide recommendations for making your home more comfortable and healthy
Offer ideas that will help reduce your utility bills
Give you peace of mind
Features:
Indoor Air Quality
Are bedrooms not comfortable enough for sleeping?
Pease fo Mind