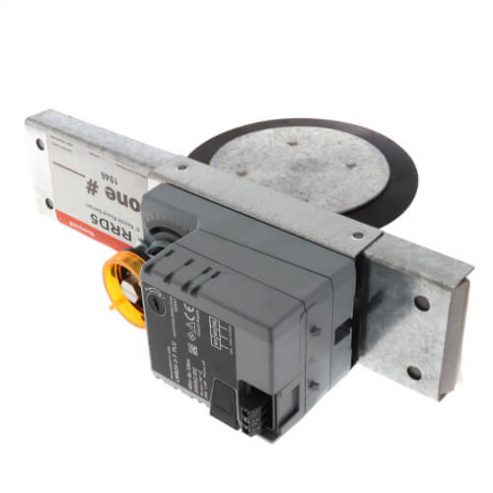 5″ Retrofit Round Damper
The RRD is a round damper that is easily inserted into rigid round ducts for retrofit zoning in forced-air heating and cooling systems. It is available in four sizes for use in 5 in., 6 in., 7 in., and 8 in. ducts.
The damper is used with Honeywell HZ221, HZ311, HZ322, HZ432, and similar zone control systems.
The power open, power closed actuator draws 2.5 VA allowing multiple dampers per zone but delivers high torque for reliable operation.
Overview
Size :

5"

Parts Condition :

Open Box

Brand :

Honeywell

Application :

Air Quality

Voltage :

24v

Motor :

Power Close

Motor Mount :

Direct Connection to Damper Shaft
Features:
Easy slide-in installation
2.5 VA allows for many dampers on one zone
Available in 4 sizes to fit most rigid round branch ducts
The quiet, long-life motor automatically shuts itself off in fully open and closed positions
Gaskets around the blade and under motor housing for low internal leakage and very low external leakage
Range stops with easy adjustment from the top of the motor
Easy to see and reliable mechanical blade position indicator
Easy to hook up with conventional thermostat wire.
Simple manual blade positioning with push-button gear release